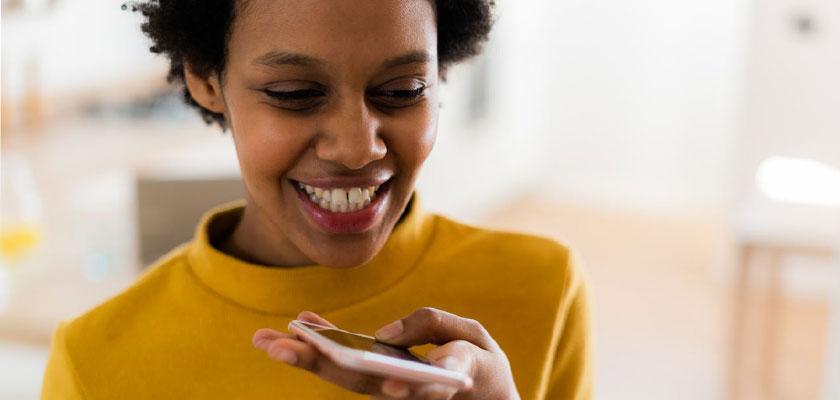 Given the current circumstances, chances are high that you'll either be undertaking a phone or video interview during your job search from home. Telephone interviews carry their own set of challenges, so what steps can you take to make sure you're properly prepared to make the best impression on your prospective employer?
Before your telephone interview
You may not be meeting your employer face-to-face, but that doesn't mean you shouldn't prepare as if you were. Give yourself plenty of time before the telephone interview to:
Confirm the logistics of the interview with your recruiter, including how long the interview will be and who will be undertaking the interview
Set up your interview space, ideally somewhere quiet where you won't be interrupted by others in your household
Do some research into the organisation and the hiring manager who you will be speaking to
Thoroughly read the job description and make a note of the different ways your experience and skills make you perfect for the job
Practice your verbal communication skills by running a practice interview with a friend – these are even more important given the hiring manager won't be able to read your body language over the phone. Things to look out for are talking too quickly, mumbling or interrupting
Jot down some questions to ask the hiring manager at the end of the interview
The day of your telephone interview
When the day arrives, take the time to ready yourself mentally and if you're working, clear your diary either side of the interview so you don't feel rushed for time:
Get yourself into a positive mindset and calm your nerves before the interview. Do some breathing exercises and give yourself a pep talk to remind yourself of your achievements and why you're right for the role
Check your phone is fully charged and that you have good phone signal
Have a warmup, especially if your phone interview is first thing in the morning as you may sound slightly hoarse. Have a glass of water close by throughout the interview
Make sure you are clear on the timings of the interview and the number to call and be ready 15 minutes before
Have all the information you will need close to hand including your CV, bullet points of your key skills and achievements, the job description and any headline information you found out about the organisation
During your telephone interview
You may be undertaking the interview over the phone, but it helps to imagine you're sat in front of the interviewer which will help you to portray yourself in a more professional manner over the phone:
Adjust your body language so you are sitting or standing up straight, which will help you to avoid mumbling. Smile and gesticulate as if speaking to someone face-to-face – this will make a real difference to how you sound
Speak at an even pace during the interview. It can be easy to rush our words when we are nervous, so be conscious of how quickly you are speaking and take a pause and a deep breath if needed to slow yourself down
Maintain a professional tone throughout the telephone interview. Answer the call promptly and in a professional manner and avoid interrupting the hiring manager by pausing for a second once you think they have finished speaking before you respond
End the interview by thanking the interviewer for their time, reiterating your interest in the role and confirming next steps if these haven't yet been discussed
After the telephone interview
Follow up in the same way as a face-to-face interview. Speak to your recruitment consultant once the interview has concluded to pass on your feedback and to discuss the next steps.
Good luck in your next telephone interview!